Description
An intriguing self-guided audio walking tour in Florence 's exceptional landmarks with credible & original stories written by top local professionals. Take your tour now & enjoy it instantly on your smartphone device.
The curious Oltrarno is about a Florence most people never see. The city is divided into four districts, but only one is on the other side of the river Arno: this district is called Oltrarno. It is the least visited and the most Florentine neighborhood, full of stories, traditional restaurants and handcraft shops. Oltrarno is the real Florence that resists the ravages of time and tourist development, a world that deserves to be discovered and lived!
Since Oltrano derives its name from its position relative to the river, it makes sense to begin the tour from Ponte Vecchio. This is the last in a line of bridges that stretches back to Roman times and dates to 1345. It has resisted several disastrous floodwaters and supports one of Florence's most impressive passageways, the so-called Vasari's Corridor, commissioned by Cosimo I of the Medici in 1565 to allow his private passage from Palazzo Vecchio to Palazzo Pitti (his residence).
The first point of interest in Oltrano is the Church of Santa Felicita, built close to a Christian cemetery, which is commemorated by a column in the middle of the square. The church is dedicated to St Felicity, a beautiful lady with seven sons, each of whom was executed in front of her for refusing to renounce her Christian faith. Then comes Palazzo Pitti, commissioned by the banker and merchant Luca Pitti in an effort to outdo his chief rivals, the Medici.
Sdrucciolo de' Pitti is the quintessential neighborhood street where you can still catch a glimpse of Florentine artisans plying the traditional trades of their forefathers. Via Maggio is another important street. It became popular in the 16th century, when the Medici family parades passed from here on the way to Palazzo Pitti. This is the reason why all the families living on the street decided to richly adorn the façades of their palaces. The Basilica di Santo Spirito brings to mind all the elegance of the Renaissance, while the Chiesa di Santa Maria del Carmine represents the playful Rococo style. The tour ends at Ponte alla Carraia, the second bridge crossing the Arno River and one that has been destroyed (and rebuilt) seven times!
ABCD Tours of Tuscany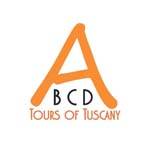 Abcd Tours of Tuscany is a name that combines three licensed tourist guides: Beatrice, Cecilia and Demetra. Florence is just one destination that we offer in Tuscany... so do not stop here!
Details
Finishing point
Ponte alla Carraia, Firenze
Areas
Oltrarno area, Palazzo Pitti, Ponte Vecchio, Ponte alla Carraia, Santo Spirito
Only logged in customers who have purchased this product may leave a review.
Why take a self-guided tour?
This is a self-guided tour based on the award-winning storytelling concept developed by Clio Muse and the fascinating narratives prepared by our handpicked destination experts.
You can enjoy each multilingual tour by using your smartphone or tablet at your own pace even if you are offline. The interactive map on your screen will guide you step-by-step as you explore all points of interest along your route. Each stop comes with a selection of our signature stories allowing you to tailor the tour experience to your personal interests and schedule.
After downloading Clio Muse app, you can access this tour and activate it any moment you wish and also repeat it any time. To best enjoy our multimedia self-guided tour (comprising maps, video, audio and text) we recommend the use of headphones.