Crete. Emerging cities: Aptera – Eleutherna – Knossos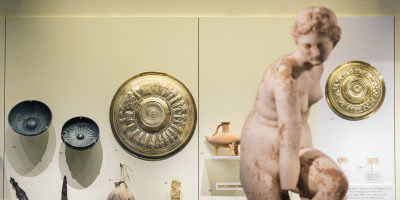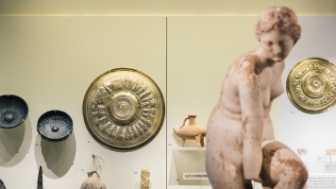 Crete. Emerging cities: Aptera – Eleutherna – Knossos
Overview
1h 10min

34

stories

0km

distance

34

stops
A free self-guided audio tour for the exhibition Crete. Emerging cities: Aptera – Εleutherna – Knossos at the Museum of Cycladic Art in Athens. The exhibition outlines the life of three cities Aptera, Εleutherna, and Knossos, from their founding and development to their abandonment and rediscovery through recent archaeological investigation and excavation.
Preview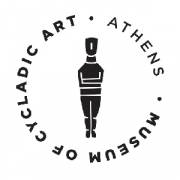 Τhe Museum of Cycladic Art is dedicated to the study and promotion of ancient cultures of the Aegean and Cyprus, with special emphasis on Cycladic Art of the 3rd millennium BC. It was founded in 1986, to house the collection of Nicholas and Dolly Goulandris. Since then it has grown in size to accommodate new acquisitions, obtained either through direct purchases or through donations by important collectors and institutions.
The
location
Address
Neophytou Douka 4, Athens
Important

information
Know before you
go
Mobile signal may be weak at the site(s). Download your audio tour on your smartphone prior to your visit to fully enjoy it.
Ensure that your smartphone is fully charged and that you bring your earphones.