Description
Rome: Borromini, the Insufferable Genius Tour is an inspiring self-guided audio tour in the heart of Rome. Discover credible and original stories written by top local professionals and explore the history of architecture in Rome. Take your tour now and enjoy it instantly on your smartphone device.
The tour celebrates the rivalry between Borromini and Bernini as they both strove to become the pre-eminent architect in Rome. Borromini's life was defined by this rivalry. According to the latter "in architecture, one should be guided by the human body, but Borromini must have been inspired by chimaeras." Borromini's work was admired by few and his personality by none. Even he seemed utterly unsatisfied with himself.
The tour follows the life of Borromini from his birth to his suicide and employs iconic buildings in Rome (both churches and palaces) to demonstrate the guiding principles of his architectural style and the influence exercised on his work by the rivalry of Bernini and his difficult relationships with his patrons and the Roman society at large.
The tour begins at St. Peter's Basilica and its impressive baldachin, the large sculpted bronze canopy produced by the combined efforts of Bernini and Borromini. As you walk outside and you stand in the middle of St. Peter's Square you are invited to consider the difficulties faced by Borromini, a quarrelsome but talented man who was not willing to adjust to the social codes of his time to win the acceptance of potential clients. And yet he managed to change forever the face of Rome, as is evident on the basilica of S. Giovanni dei Fiorentini and the Oratorio dei Filippini where Borromini almost fulfilled his ambition of building a façade from a single piece of terracotta.
Piazza Navona is defined by Borromini's work and ideas. The beautification of Piazza Navona was instigated by Pope Innocent X and S. Agnese was the final element in the overall plan. The pope entrusted Borromini with the building of the church of S. Agnese in Agone but it was his misfortune to see his work pass into the hands of his great rival, Bernini. One should not fail to study the Fontana dei Quattro Fiumi; a popular story claims that Rio de la Plata seems to struggle to avert his gaze from S. Agnese, as if Bernini wanted to protect him from the sight of his opponent's façade.
Borromini also excelled in lay architecture. This tour enables you to admire his novel ideas and competent hand in an inspiring assortment of buildings such as Palazzo Barberini, Palazzo Falconieri and the Collegio di Propaganda Fide. It concludes at one of Borromini's signature works, the innovative concave surface of S. Carlo alle Quattro Fontane.
Christiana Damanaki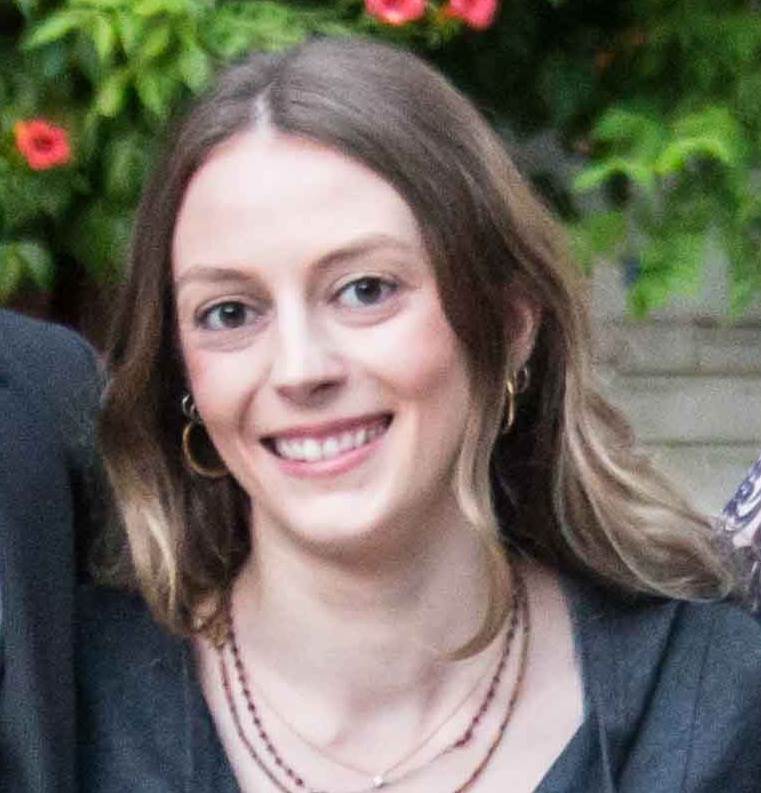 Tiny, happy person who wanted to be a writer but by accident became an Archaeologist. You will find me in libraries working on my PhD. I am the one with the blue hair.
Details
Address
Saint Peter's Baldacchino
Starting point
Piazza San Pietro, Vatican City
Finishing point
23 Via del Quirinale, Roma
Areas
Vatican City, Pantheon, Palazzo Barberini, S. Carlo alle Quattro Fontane, Piazza di Spagna