Description
An urban self-guided audio walking tour to explore Athens' contemporary architecture. Discover credible and original stories written by top local professionals. Take your tour now and enjoy it instantly on your smartphone device.
Athens contemporary architecture promotes a different view of this city, full of intricate buildings, each with a story worth discovering. Through this walking tour you will unearth masterpieces of contemporary architecture hiding in plain sight, and you will come to know the stories behind present-day Athens.
The tour begins on Lempessi Street, better known as "the Art alley", across from the Acropolis Museum in the Makrygianni neighborhood. Here stands an office building designed in 2009 by ISV Architects in collaboration with interior designer Maria Koutsouridou. Then you move north, towards Dionysiou Areopagitou Street, where you can enjoy the simple elegance of the new Greek Tourism Organisation Infopoint, dedicated to the Acropolis and the new Acropolis Museum.
The Acropolis Museum needs no introduction and has gained world recognition and justified fame. But just around the corner lies Six Thresholds, an innovative and inspired playground that has attracted international attention and acclaim.
As we move further into the heart of Koukaki, we are thrilled to discover Urban Stripes, an apartment building designed in 2013 by the architectural firm Klab Architecture (Kinetic Lab of architecture) that was nominated in 2014 for the Mies Van der Rohe European contemporary architecture awards. Equally impressive is the renovated Fix Brewery that houses the National Museum of Contemporary Art. The tour concludes at the foot of Philopappos Hill with a visit to three seminal residential buildings that give new meaning to the housing stock of this densely populated area.
citytales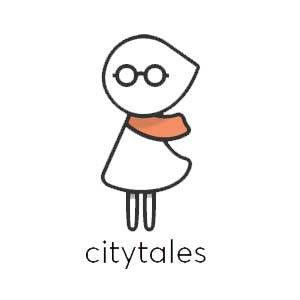 Citytales is the perfect companion for walking the streets of Athens! Discover the rich history hidden behind buildings and places in the Greek capital. Walk with us among ordinary places hidding extraordinary tales! The path is yours...
Details
Address
Office Building in Makrygianni
Starting point
5 Lempesi, Athens (Metro Station Acropolis)
Finishing point
78 Genneou Kolokotroni, Athina
Areas
Philopappos Ηill, Fix, Koukaki, Plaka