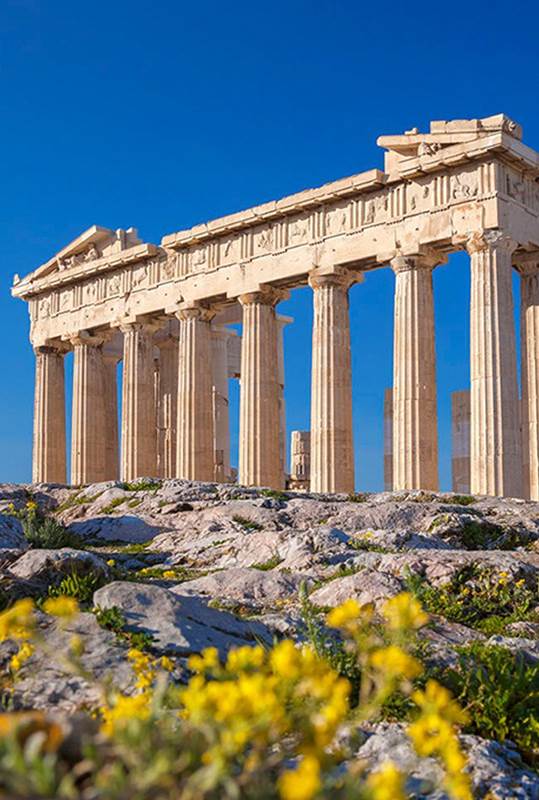 Acropolis Hill
Acropolis Hill is certainly the best well-known monument in Greece and one of the most emblematic ones in the world. Standing at the edge of the city and visible from everywhere in Athens, Acropolis, crowned by Parthenon temple, is the synonym of genius, classic harmony and of the history of the Greek capital.
Delve into the history, myths, and rituals of Ancient Athens and discover even more secrets of this exceptional monument and its connection to democracy with our award-winning audio tours and value for money skip-the-line combos (e-ticket & audio tour).
You will learn about the myth of the birth of goodness Minerva to who par excellence the site is dedicated, the legends that surround the monuments and you will be amazed to discover the architectural secrets of the ancient Athenians.  Let your journey to Ancient Athens begin!
All tours in Acropolis Hill
FAQs
Why choose an e-ticket & self-guided audio tour bundle for the Acropolis?
The self-guided audio tour will offer you both historical information and trivia about the site, as well as allow you to determine your own pace during the visit. That means taking your time to absorb the beauty and knowledge as well as pausing and resuming whenever and wherever you wish. Having a ticket beforehand will save you significant waiting time, because you will be able to enter through the automatic scanners instead of the ticket booth line.
How do I enter the Acropolis without waiting in line?
At both entrances you will find automatic scanners. Skip the ticket booth line and head directly for the scanners. Scan the QR code of your ticket directly from your phone's screen and you may enter.
What is the duration of the self-guided audio tour of the Acropolis?
Depending on your pace, you may need 1.5 to 2 hours. You may stay for as long as you like on the site. Note that once you exit, you cannot re-enter with the same ticket.
Which Acropolis attractions does your self-guided audio tour cover?
Among others, our team has created stories about the:
Propylaea

Parthenon

Theatre of Dionysus

Odeon of Herodes Atticus

Temple of Athena Nike

Belvedere
What is the best time to take the Acropolis self-guided audio tour?
Taking into consideration the high temperatures and the hot greek sun, you may start your visit either early in the morning or early in the afternoon after 5pm. In general you may find it best to avoid rush hours, in order to better enjoy the site.