About us
Clio Muse is named after the ancient Greek Muse of history, Clio. Inspired by her flair for storytelling and culture, we create and share immersive audio tours, available on your smartphone. Our tours are theme based and multi-faceted, drawing inspiration from ancient and contemporary aspects of local culture while themes can range from archaeology and art to oral history, gastronomy, architecture, and mythology.
Our content is original and intriguing, created by professional archaeologists, historians or accredited tour guides. We believe in the importance of connecting with our audience, so all stories are written in an imaginative style following our signature approach.
Our current portfolio includes tours all across Greece and in selected European destinations, such as Italy and Netherlands. All are available 24/7 and include offline content and interactive maps. We have also released special combo packages combining our tours with skip-the-line tickets in selected archaeological sites.   
Our Aspiration
Clio Muse enables museums and cultural institutions to create and share immersive theme based audio tours. What sets us apart is the way we help our audiences to connect with culture through the art of storytelling. Our concept is designed to open an engaging dialogue between the viewer and the exhibits and enable the public to relate to them in a multitude of ways. It all boils down to our profoundest desire:
"Generate universal cultural awareness and guide people in every part of the world, utilising pioneering technology."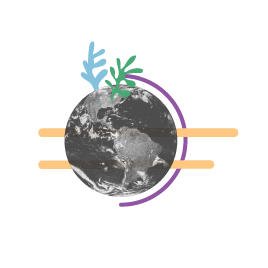 Our Milestones
Until today we have hosted about 135 tours, out of which many are sold to travellers through major platforms, including  GetYourGuide, TripAdvisor and Booking.com among others. Our top rankings in Crete and Athens on GetYourGuide and the numerous awards we have received by leading cultural heritage institutions, such as Europeana – 1st prize for innovative methods in the creation of digital heritage content (2014) – are a constant reminder that hard work pays off. Winning Booking.com's 2nd prize among the fastest growing startup companies promoting sustainable tourism in Europe at the Booking Cares Lab is yet another important recognition of our efforts.
What is more, our tours are displayed at the Athens International Airport and we are proud to be the only platform for audio tours trusted by the European Federation of Tourist Guide Associations: FEG.
Some of our B2B clients include: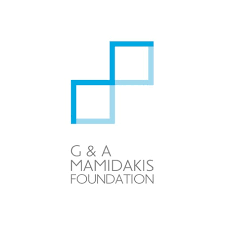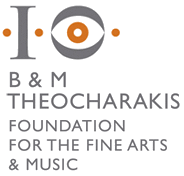 Our Tools
1. Clio Muse App:
A tour guide app that hosts a variety of tours. Users can access & enjoy multiple theme based tours, both online and offline, on their smartphone.
2. Clio Muse Tour Experience
gives access to our tours online through a browser just by following a link. It may also operate as an additional microsite on the Museum's website and can be displayed on multiple screens in the exhibition.
Take a glimpse of Tour Experience:
3. Clio Muse Create
is the authoring tool through which destination experts can create a tour. Authors can edit the content of their tour at any moment in a user-friendly environment.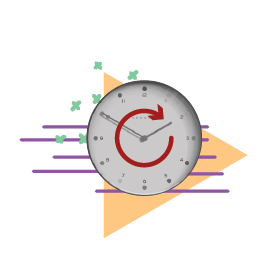 Our Services
Οrganizing and creating a digital audio tour for an exhibition or a cultural project may seem an overwhelming task and this is where we come in! We are keen to assist and continuously support our partners in creating top-notch audio tours for any hosted exhibition or cultural project.  Our main goal is to help museums & cultural institutions attract greater audiences, promote unique cultural experiences and get their message across to the public.
What sets us apart is the unique content of our tours. In our partnerships, we can take on the research, creation or curation of content. Devoted to the idea that great tours are theme-based tours, we always integrate a certain conceptual scenario into the content we create and support our partners with the design of the ideal route, sound recording, photo editing and illustrating as well as any necessary amendments on the exhibition's map.
Our out-of-the-box service is a great fit for our partners. It is ready to go, usable immediately, and you can enjoy its benefits quickly. No maintenance, supporting devices or technical skills and experience are required to build it out. It is a packaged software that is easy to deploy. Technically, what you see is what you get! We offer our partners a free workshop on how to use Clio Muse Create & provide statistical data for both Tour Experience & Clio Muse App.
We design branded printed material for each tour, including flyers, tickets, stickers for the exhibits as well as instructions on how to take a tour with Clio Muse. We create engaging visual content for Social Media and communicate the tour & exhibition to an ever-growing community of travelers that enjoy our services.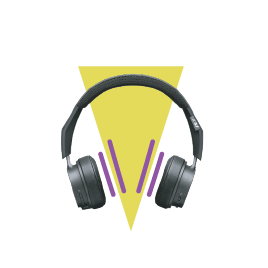 Benefits
 Boosting visibility & engaging with a growing audience
Clio Muse APP currently possesses 20.000 users that keep growing through international collaborations with global tourism companies, such as TripAdvisor Experiences, booking.com, Lonely Planet, and GetYourGuide. Hundreds of travelers with a special interest in cultural heritage from all around the world download our App each month. This offers an important chance for museums & cultural organizations to boost their visibility and further grow their network.
Distinctive audio tours with original stories
Through our signature storytelling method and tour design we enhance the audience's interaction with the exhibits and encourage a holistic understanding of their multifaceted nature.
Our services are designed to assist your organization grow and enhance visitors' cultural experience giving you a valuable edge in a cost-effective way.  
Quick Response and Effective Product Development
Meeting our partners demand for a quick and effective product solution is a top priority for us.  Our quick response and effective development of a great audio-guide that is designed to share content in the most engaging way for all visitors is a key element that sets us apart.
By giving your audience capabilities other museums and cultural foundations don't have, our product can make you stand out. With Clio Muse, you can enhance visitors' exhibition experience and deliver more value than your competition.
Cutting-edge technology integrated into the latest Museology trends:
Evolution is an ongoing process for us. We continuously evolve our service design, provide our tours offline to enhance functionality, develop new services to make our product the perfect fit for your visitors and create a microsite dedicated to your tour on our website cliomusetours.com.
Interested? Email us at hi@cliomusetours.com